ONLINE Christmas Lottery
Gifts for everyone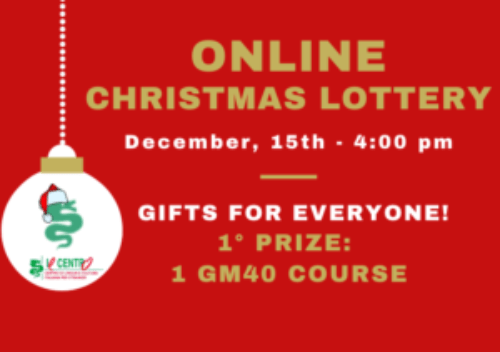 Join us on the 15th of December for our Christmas lottery online, some and festivities from 4:00 pm. Santa will also be paying us a visit with a lucky-dip and presents for everyone.
For one lucky student there will be a grand prize of a FREE GM40 ITALIAN COURSE for the month of January. 
 If you would like to join us for the festivities, please email us at ilcentro@ilcentro.net within November, 30th  to confirm your attendance.
Buon Natale a tutti! We hope to see you ONLINE!